Linda Saturno – Class of 1984
CEO / President, Henderson County Habitat for Humanity, Hendersonville, NC,
and Thermal Belt Habitat for Humanity, Columbus, NC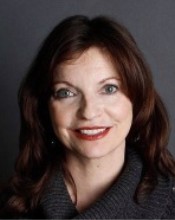 "The best way to find yourself is to lose yourself in the service of others." This profound statement from Mahatma Gandhi graces each of Linda Saturno's email messages. She takes this ideology seriously and has spent much of her life working for the good of children, the underprivileged, and the community and world as a whole. Her mission has taken her to locations across North Carolina, to other states, and to multiple foreign lands.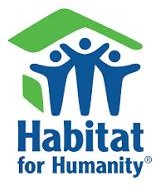 Linda's current job is as CEO / President of the Henderson County Habitat for Humanity and the Thermal Belt Habitat for Humanity, comprising both Henderson and Polk Counties in North Carolina. Her training, skills, and career history have made her uniquely qualified for this position. "I understand the connection between safe and stable housing and long-term child and family outcomes as well as community success and economic development. Housing is a social determinant of health and is critical to short and long-term health outcomes. Housing is also a social determinant of education outcomes.

"I can remember sitting in a sociology class at ASU in 1985 and discussing the distribution of wealth across the United States. I have referred to that discussion many times in my life as I observed the divide evolve into a chasm. Those without power and representation are being left behind. But we cannot lose HOPE. I will not lose HOPE. I want to be a part of the solution to help others turn HOPE into measurable outcomes.

"I have been completely focused on the non-profit area of human services since 2005, and this job requires many of the skills that I have practiced in my other positions. I have to be sort of a 'Jack of all trades,' dealing with a variety of issues. Whatever unforeseen challenge presents itself must be dealt with.

"I revere the characteristics of honesty, integrity, openness, transparency, and humility. I do my best to lead with those characteristics, and I thrive when I am working with selflessly committed people who come together for a higher cause. I have an open-door management style and encourage others to be a part of decision-making. I consider myself to be forward thinking and a creative problem-solver who views situations from a holistic perspective.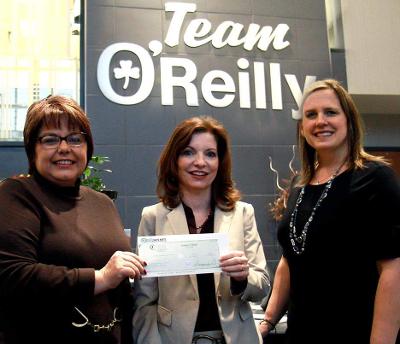 "All non-profit work can be challenging because of lack of resources, both funding and staff. Non-profits rely on fundraising and grants. When times are tough, both dry up, but the human services needs are still there. Housing is one of the most challenging areas right now. There is a shortage of housing units, shortage of affordable housing -- including rentals -- shortage of land to purchase to build affordable housing. But when it all comes together and a family who has never owned a home purchases a Habitat House at an affordable price (the mortgage payment cannot be more than 30% of their monthly income), they feel like they have won the lottery, especially in instances where the family was raising children in unsafe areas.

"Raising money for resources is a top priority, and I am involved in all aspects of fundraising including public speaking and grant writing. But it's more than just funding. When we build houses, we must work with all government agencies to be sure that we meet standards and regulations; we must also be mindful of the environment, including preserving any endangered plants and animal species. Sometimes I have to work on helping improve the perception of members of the community who may be fearful of having this type of housing in their neighborhoods. I am the spokesperson.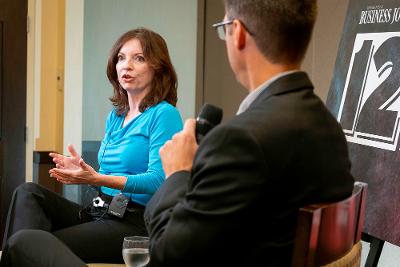 "I understand human needs from a personal perspective. Rural, working-class people are my people. My mother worked two jobs to keep food on the table and heat in the house. I began taking on babysitting jobs at 12, worked as a waitress when I was in high school, and spent one summer working second shift in a factory. If it were not for the Pell Grant and scholarships, I would not have been able to go to college. I am proud and grateful to say that I was the first in my family to earn a college degree."

Linda earned a BA degree in Sociology and Psychology from Appalachian State in 1988, a Master of Business Administration from Queens University in 1994, and a Master of Social Work from UNC-Charlotte in 2005. She went on to receive a Certificate on Non-Profit Management from Duke University in 2009 and a Diploma in Sustainable Development and Human Rights from the United Nations mandated University for Peace in Costa Rica in 2017.

After graduating from Appalachian, Linda went directly to work for Bell South Communications, where she remained for nine years, first as Customer Services Assistant Manager and Sales Coordinator in Charlotte and later as Acting HR Director and Communications Manager for the Corporate Office in Atlanta. While in Charlotte, she developed and coordinated marketing plans across North Carolina, oversaw the roll out of voice mail and MemoryCall across the state, and monitored customer satisfaction levels. In Atlanta, she supervised multiple teams and supported 10,000 employees across nine states in the areas of change management, labor relations, and performance management.

"Eventually, I realized that I didn't want to work for a corporation and that my passion was in human services, but I am truly grateful for the time I spent with the phone company. While there, I developed my problem-solving skills, learned how to manage teams to get the best results, and practiced communication and people skills that have been invaluable in all of the jobs I have had since that time. Being able to work with people and communicate is probably my most important function with non-profit organizations. I am also grateful that Bell South paid all costs associated with my MBA, which has been a real asset in non-profit management."

In 1999, she put the MBA to use by working as Human Resources Director and Administrative Manager at Griffin Companies based in Cornelius, where she managed administrative and human resources for four corporations and developed and managed policies for employee recruitment, performance, and development.

While working on her Master of Social Work degree at UNC-C, she interned with Charlotte-based Foundation for the Carolinas, where she supported foundation boards on administration of endowments totaling more than $2 million by conducting community needs assessments and overseeing grant awards and supporting non-profit organizations in program development and monitoring. She also worked with the Lake Norman Regional Medical Center where some of her duties were conducting case reviews, performing psychosocial assessments, and making appropriate referrals to adult and child protection services and psychiatric units.

As executive director of the HealthReach Community Clinic in Mooresville from 2005 until 2007, she greatly increased the number of salaried staff and volunteers and quadrupled the number of patients served just in her first six months. She worked closely with the Department of Public Health and Social Services, local governments, regional hospitals, and health care professionals and established a pharmacy to dispense free medications, a free dental clinic, and access to no-cost lab services and low-cost X-ray services.

From 2007 until 2009, she served as executive director of the Community Care Clinic of Dare, located in Kitty Hawk, "It was there that I learned to manage multiple facilities throughout the Outer Banks, from Kitty Hawk to Hatteras Island. We doubled the services to patients while at the same time saving on expenses. We also established a comprehensive chronic disease clinic for migrant workers, and obtained a state grant to recruit volunteer psychiatrists for a medication dispensing program for persons with mental illness."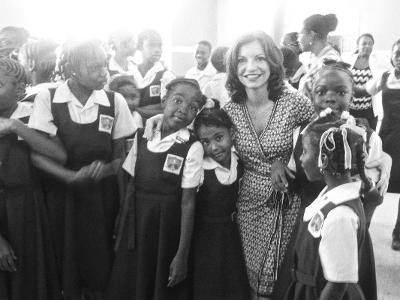 In 2010, Linda began her service overseas by working for the United Nations Children's Fund (UNICEF), primarily in Uzbekistan. She began as a Child Protection Consultant working to eliminate the use of children in cotton production. She was then hired as the Social Policy and Economic Specialist. She and her staff analyzed and researched the impact of economic, educational, and social policies on women and children and partnered with other UN agencies, government officials, and university programs to improve the social and economic welfare of children in the region.

"One of the most rewarding outcomes of our research and work was to help change the laws in Uzbekistan regarding child labor in the cotton industry which ultimately raised the age that children were allowed to work in the fields. When we began, even small children were laboring, but through data analysis and strategies, we were able to make changes and raise the working age considerably. Another important task was to begin the development of a UNICEF program for Uzbekistan and Kyrgyzstan aimed at providing psychological support for child refugees during the June 2010 border conflict."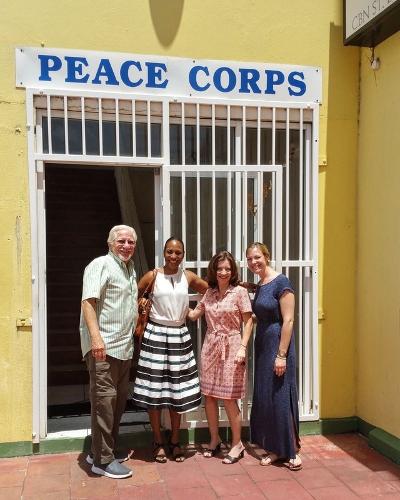 Linda also served for a time as the interim head of the UNICEF office in Abkhazia, which is a breakaway region of the Republic of Georgia bordering Russia, In this role, she supported the implementation of the UN Convention on the Rights of the Child, overseeing programs focused on nutrition, health, immunization, water, sanitation and hygiene, youth engagement, and civil society building. She helped develop recommendations for modification of UNICEF's short and long-term strategies in the region. Conflict between Russia and Georgia left bombed out school buildings and major need for refugee camps. She also did research and analysis in eastern Turkey and met with UNICEF officials to discuss approaches for improving the social welfare of children.

"In 2016, I served one year as a Peace Corps Response Volunteer for the government of Saint Lucia where I helped build their child protection system and worked in the government run home for children who were in State custody. I also developed and led training for parents of the children in State custody." The Peace Corps Response is a program in which highly trained and experienced professionals undertake short-term high impact projects throughout the world in the areas of agriculture, community economic development, education, environment, health, or youth in development. Linda's experience working with UNICEF made her uniquely qualified to organize the children's program in Saint Lucia.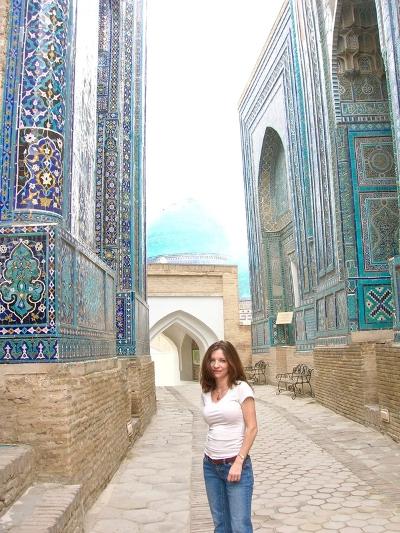 "Developmental work is hard, and living in foreign countries with language barriers and difficulty moving around is difficult. It was time to return to the United States, so I took the job as executive director of The Child Advocacy Center, Inc., in Springfield and West Plains, Missouri, where I used all of my experience with grant writing and working with government officials to help these children who had been abused or neglected." With a budget of $2.5 million, a board with 25 members, Linda and her staff of 30 collaborated and partnered with medical professionals, law enforcement, hospitals, crisis centers, and other non-profits. They established and led development of community and school child abuse prevention programs; they initiated and expanded the mental health program to increase access to service but at the same time restructured processes and job positions to reduce administrative costs.

"I recently moved back to North Carolina because I felt compelled to use the last part of my career to make a difference in my home state, and the position at Habitat for Humanity allows me to do that. "East Burke provided me with so many opportunities to learn about community service through the Rotaract Club and Anchor Club, and participation in them inspired me to pursue other community volunteer work. The Forensics Club gave me the confidence for public speaking, and as a member of the debate team, I learned how to research, deliver, and defend arguments. Thank you, Mrs. Martha Wetmore!!! This experience has been invaluable in my work in non-profits and my international work – working with governments to convince them to invest in children.

"Mrs. Candace Yount encouraged me so much in the area of creative writing. Her comments and inspiration were very affirming for me. Students notice when a teacher is kind to and respectful of everyone and provides support and encouragement.

"I have a lot of respect for Roy (Bud) Sweezy. Not only was he a great teacher and role model, I also admired how he went on with his life with grace and dignity after the loss of a child. Little did I know that I would have that same experience. I still have a relationship with him and his wife and have met with them to discuss our losses. Knowing them has been very helpful to me. Losing my only child in an automobile accident was a major incentive for me to begin working for the welfare of children.

"I plan to stay here for the remainder of my career, but the future has many possibilities. I could teach at or collaborate with a university. I could serve on boards for nonprofit endeavors. I could advise on selections for non-profit grant scholarship recipients. I want to write a book – or books – about my experiences working in nonprofits. Whatever I do, I always want to be of service to others.

One phrase that Linda often uses sums up her life of service:

"Always do the next right thing."

Published May 2022
Home Page