Lance Sherrill – Class of 1995
Purchasing and Sales, Parker Industries, Connelly Springs;
Realtor, RE/MAX Southern Lifestyles, Morganton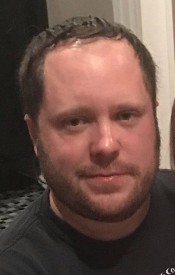 Parker Industries in Connelly Springs is a family business that specializes in metal stamping fabrication. According to their website, their customers include industry leaders in "transportation, home furnishings, Green technologies, industrial equipment, appliance manufacturers, agricultural equipment, and many others. The parts we produce for these companies, in both long and short-run quantities, are very diverse. For example, with its 6' x 8' bed, our triple action 800-ton hydraulic press produces thousands of large parts, from fuel tank ends to school bus bumpers." They also regularly make much smaller metal products, so their range is extensive.

Lance Sherrill, grandson of the founder, grew up in the company and has worked there full time for 18 years. "I used to work there in the summers, even when I was quite young, and I watched how things were done. I developed a great interest in manufacturing. I was fascinated by seeing how a raw piece of metal can be made into an entirely different item. Our business has made some really neat products. For example, we have fashioned parts for Daimler/Freightliner for many years. Seeing a Daimler truck on the highway and knowing that we made some of the parts in our factory was exciting for young boy. We also have had a great relationship with Ingersoll tools. One of my favorite products that we make are the steel pieces that go on steel-toed boots. Our products have such a wide range.





"Usually the company has tooling sent to us, we order the materials and make it, and then we ship the product back to them. Sometimes the company will send us a diagram or design and we will fashion the tooling for them, but that is a long process, usually taking 3-4 months for a small job. But our company has kept up with the times, and now much of our products are made by using lasers. The final result is much more precise and can be made at a much lower cost.

"Probably the biggest challenge in the metal stamping business is the competition from overseas, primarily China, where they can make a product for what we pay for the materials. We have worked hard to provide quality products and service to our customers."

Lance earned a Bachelor of Science degree from Appalachian State in communications with a concentration in advertising and a minor in business. "I worked my way up at Parker. I started by running machines and then moved on to quality control and finally to purchasing and sales where I work today. I did have a few previous jobs before I joined the company full time. When I was in college, I worked at Myra's Sandwich Shop in Valdese, where I helped with preparing the food and with the catering. I really enjoyed the food industry as well as working with Annette Hatley and Daphne Helms and the other employees there. Later I worked for a short time helping my uncle with his granite installation business. Every job gave me a new perspective, and I learned valuable lessons that help me today.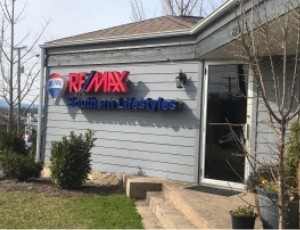 "I recently received my realtor's license and began working with RE/MAX Southern Lifestyles in Morganton. I have had a long-time interest in real estate, and I am enjoying building my business. One of the biggest issues in the current real estate market is the housing shortage in Burke County. With more industry and jobs coming here, along with the new School of Math and Science, finding appropriate housing is often challenging. But there is no lack for clients, and finding a property that meets the needs of those clients gives me a real sense of satisfaction. Realtors perform a much-needed service for the public.

"I really enjoyed my time at East Burke. I made a lot of friends working with the Service Club, and I loved attending all the sporting events. I was a real Cavalier fan! Each of my teachers was different, and I learned from all of them. My mother, Susan Sherrill, was a teacher, and I have always looked up to teachers. I truly think they are 'overworked and underpaid' yet they make such a contribution to society.

"One of my greatest inspirations was my grandmother, Edith Parker. She taught bookkeeping at East Burke, which made her the perfect person to take over the Parker Industries business when my grandfather suffered a stroke. She was a very strong woman and made it a point to check every bank statement and count every penny. She didn't let anyone take advantage of her, and I've always admired her courage and determination. She kept the business going, which was no small task. My father was a hard worker also, often going to the workplace on Saturdays and sometimes Sundays. Add in my schoolteacher mother, and I was surrounded by family members with great work ethics. How could I not be inspired?"

Lance is a great example of local people working in local businesses, providing much needed products and services to make our community stronger.

Published March 2020


Home Page