Garry Stafford – Class of 1975
Band Director, Alexander Central High School, Taylorsville;
Minister of Music, Mount Home Baptist Church, Morganton; Retired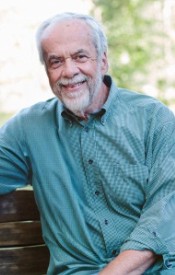 East Burke's outstanding music department has produced a number of fine musicians and music teachers. Now retired from public education, Garry Stafford is one of those music educators who has carried on the legacy of musical excellence fostered at East Burke.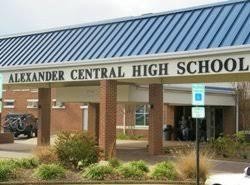 "I was a high school band director at Alexander Central High School in Taylorsville, NC, for 35 years," explains Garry. "As with most high school band director positions, I taught marching band, concert band, jazz band, guitar class, music theory, and music appreciation. I also worked as both a part time and full time Minister of Music at several churches, most recently at Mount Home Baptist in Morganton. Those duties included directing worship choirs/ensembles and planning and leading worship services.

"One of the great joys of my work was being around people, especially teenagers. Teens never ceased to amaze me with their creativity, energy, ingenuity, and optimism. I formed many lasting friendships that I still enjoy. I would have to say that the absolute greatest joy wasn't the competition trophies or festival plaques but seeing so many young men and women become successful adults in their homes and communities. I am especially proud of the many who have become professional educators. One of my favorite quotes is by John C. Maxwell. He says, 'People may teach what they know, but they reproduce what they are.'

"When looking back to my high school days, the 1974-75 opening year for East Burke was a great time for me. New friends. More class choices. New facility. I especially enjoyed the larger band with new uniforms and equipment.

"I was fortunate to have four outstanding music teachers during my public school years: Jim Williams, Leonard Brendel, John Mode, and Kathryn Siphers. Each had a profound impact on my career choice and inspired me to become a professional music educator. I'm also grateful to teachers like Lana Smith and Dorothy Watson who taught us how to compose essays correctly and that grammar and spelling matter. Although I've long forgotten the formulas and proofs taught by Elsie Whisenant and Virginia Stamey, the logic of how they worked has helped me be a better problem solver. Jerry Murray always reminded us to develop understanding beyond what we would be tested on. Enoch Johnson always modeled the importance of good citizenship, honesty, and faith. And most importantly, if I ever took the bid as Robert Bliss's Rook partner, I'd better lead with the Rook, '1,' and '14' -- in that order.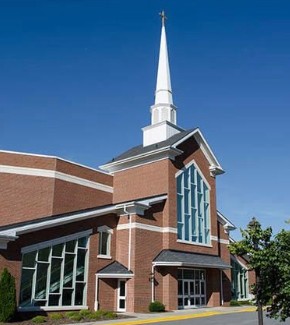 "My summer job both in high school and college was working at Merchants Distributors. I met people from all walks of life. I remember one of the owners, Mr. Alex George, having a sign on his office door that read, 'It's nice to be important, but it's more important to be nice.' Inside his office, there was another wall hanging that said, 'People won't care how much you know, unless they know how much you care.' Although I've often heard these quotes repeated, seeing them displayed by such an important and successful businessman really caught my attention as a young person."

Garry earned his Bachelor of Music degree from Lenoir-Rhyne College, now University, in 1979 and in 1987 completed Mentor Teacher certification. After a successful career as an educator, Garry still uses his musical training. "I am staying active as a Lay Pastor and volunteer musician at Christ Church in Hickory, NC. I also adjudicate area concert and jazz band festivals, as well as provide day music clinics for local middle and high school bands."

Garry is one of many examples of how teachers of the arts play such a special role in our society and how music in the public schools is so important in the lives of young people.

The video below has selections performed by the Alexander High School bands and the Mount Home church choir. The third selection includes a guest solo by the late Randy Ingold, also a 1975 East Burke graduate as well as Garry's friend and fellow band director.




Published September 2023



Home Page