Brian Stamey – Class of 1990
Agent, Farm Bureau Insurance, Rutherford College, NC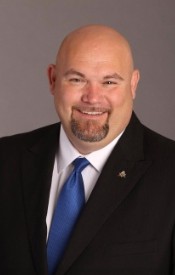 In our modern society, having a capable and understanding insurance agent is just as important as having good insurance. An agent who understands our needs, directs us to the best coverage, and is there when needed gives us peace of mind.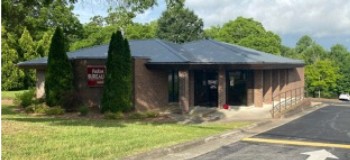 Brian Stamey serves the community as a Farm Bureau agent in the Rutherford College office. "I have many duties," explains Brian. "I sell and service insurance and financial products as a multiline agent, providing insurance protection for property, casualty products for both personal and business, life insurance/annuities, health/Medicare supplements, and banking products such as loans, CDs, and credit cards.

"I enjoy helping people protect their most valuable assets, and knowing that I can be there for someone when a problem occurs or when tragedy strikes their family. I want my clients to know that they have someone who they can trust and rely on. I was in law enforcement previously and looked to do something different and am still able to serve and protect people in my community, just in a different capacity. "The job is challenging because the environment and regulations min the industry are constantly changing, especially in the federal government side of things. But the reward comes from knowing that I can help people. Being able to give back to my community that has given me so much through the years is very gratifying.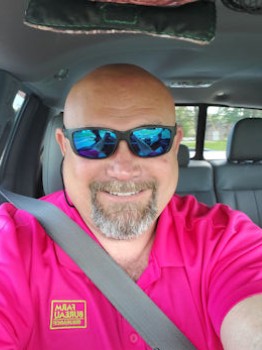 "My prior job was as a Sergeant in a closed custody maximum security prison. That role fit me to the T. I had to be very regimented, precise, and punctual in my duties. A comment was made by my supervisor that 'Sergeant Stamey had a NO Nonsense Approach to his duties and responsibilities,' and I still live by that today. In that type of position, there was no room for error because someone's safety or their life may be dependent on what you were doing or how you were doing it. My promise to ALL of my staff was that as long as I was there, we all would be going home to our families at the end of the day. So doing it right and doing it right the first time is a big thing to me. Being on time and where you are supposed to be, in my eyes is critical. If you are just on time, then you are late. These things still hold true for me today."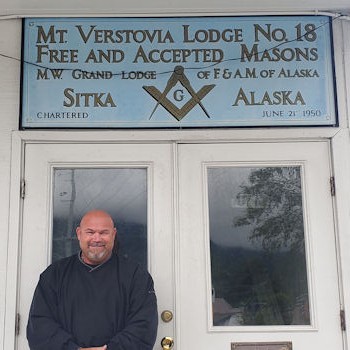 After high school, Brian graduated from Western Piedmont Community College, but his memories of the teachers and experiences at East Burke remain vivid. "Teachers who really stand out to me still today include Principal Danny Williams. He was very intelligent and well-respected. He could get in my ear and chew me out and never raise his voice, but his message was very loud and clear though. I respected him for that type of approach as well as treating me as a young adult, with respect even at an early age.

"Albert Huffman's approach to me was the same as that of Mr. Williams. Since he was one of my coaches, I had great respect for him. He also could get his point across in subtle ways, but then you really paid attention to him if he did have to be a little more vocal. He was one who I really wanted to impress and get an 'Atta Boy' from.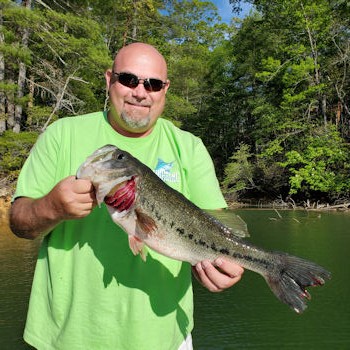 "Pat Draughn was a great educator. His knowledge the different eras of history is remarkable. He knows things about our great country that we had no idea about, especially the details. His class was always interesting, and he kept us engaged. Just like Mr. Williams and Mr. Huffman, he treated me with respect as a young man. These men knew how to manage and balance young men like myself, still trying to find our way to becoming solid men and being men that could and eventually would make solid contributions to society.

"I was fortunate enough to play several sports while at East Burke, including football, basketball, and track. I was also on the weightlifting team. I was part of three conference championships in football and part of the 1988 football team that to this day is the only team in school history that won the Outright Championship. All others were Co-Champions. Those teams and teammates are people who I can never forget. There is a special bond with those guys, and it is just neat to see them years later and know that even though we may not have seen one another for years, we can speak and remember just like it was yesterday.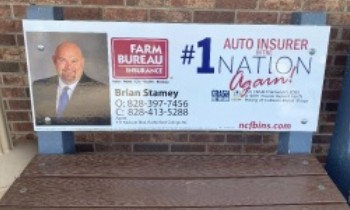 "At this stage of my life, I hope to continue to do the best job that I can for my clients and to help them and their families. Having been in the insurance business for over 20 years now, I am seeing children, and even grandchildren of clients come to me for their insurance needs.

"I would like to continue to grow and help even more people, their families, friends, and neighbors. I want to provide a peace of mind and security to those who I help and do it in the right way, with a moral and ethical standard. "So that I may better serve others, I like to keep this thought in mind……..……………

"There is never a wrong time to do the right thing."

Published September 2023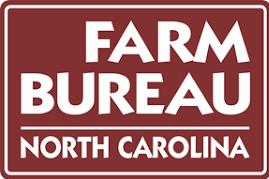 Home Page