Paige Street Broccio - Class of 2008
Pain Management and Palliative Care Clinical Pharmacy Specialist, Lakeland Regional Health, Lakeland, Florida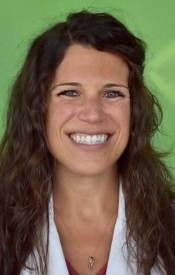 Medical specialists play an important role in our modern health care system. When patients are in need of a specific kind of treatment, it is comforting to know that there are experts who can provide the necessary care.

Paige Street Broccio is currently employed as a Pharmacy Specialist in the fields of Pain Management and Palliative Care at Lakeland Regional Health in Lakeland, Florida. She explains, "I work with one other pharmacist as the pain management consult service for the hospital. We receive consults for patients in a variety of situations, including post-surgical, oncologic, and chronic pain patients. I go see the patients and discuss with them about their pain concerns. I make medication adjustment recommendations to their inpatient treatment teams based on the patients' complaints and symptoms to help control their pain. I follow up on these patients to determine how well the adjustments are controlling pain and continue to make more adjustments as needed. If necessary, I will help a patient become established with an outpatient pain management provider. Additionally, I help manage patients who are at the end of life and need management for such symptoms as shortness of breath, anxiety, agitation, etc. I will see the patients with the treatment team and make recommendations for medication changes to help improve their symptoms so that their dying process is peaceful.

"I enjoy the patient interactions I am able to have every day. I meet a variety of people and encounter a lot of different situations which require thinking outside of the box.

"I was originally interested in specializing in substance use disorders. I was at a conference while in pharmacy school and heard a presentation by a doctor about how he uses his pharmacists to manage pain and tries to prevent opioid abuse by using alternative therapies. I thought to myself that I wanted to help prevent the substance abuse problem rather than help to treat it. The topic really interested me and is why I pursued this career.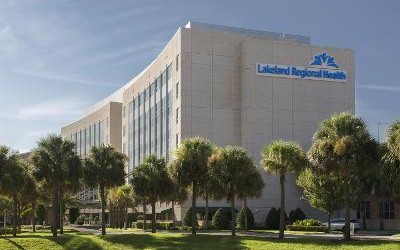 "One of the major challenges of this career is the patient population. Many patients require an extensive amount of counseling and education on why medications are adjusted the way they are instead of how they prefer. I take the time to provide this education so that they will trust why I am making these changes. Typically, patients are feeling much better within a few days and are very grateful for the help. Additionally, some of these patients are unfunded, uninsured, homeless, etc., which creates different barriers for outpatient follow up.

"Another challenge is the lack of education that providers and other members of the health care team have about pain management. A lot of people think that opioid medications are the answer to their patients' problems, when in reality these medications end up causing more harm than good. It is gratifying to educate these team members on how other medications can be used so that they can advance their daily practice.

"I became interested in the field of pharmacy during high school when I was choosing a career. Both of my parents were part of the medical field my entire life, and I knew that I wanted to be involved as well. I shadowed an orthodontist, pharmacist, and physical therapist to help determine my interests. I went on a mission trip to Nicaragua with my church, and while there, I observed Larry Carpenter, who was the director of pharmacy at Blue Ridge Health Care, helping several children with a variety of complaints. After this trip, I requested to shadow him at the hospital, and it was during this experience that I found that I really enjoyed pharmacy."

Students can learn so much by participating in a variety of high school activities, making them more well-rounded as well as build other skills. "While at East Burke, I was part of the chorus throughout all four years. It really helped me to manage my time and focus on my studies along with my extracurricular activities."

Paige earned a Bachelor of Science in Chemistry from UNC Wilmington and a Doctor of Pharmacy Degree form Presbyterian College School of Pharmacy in Clinton, SC. Her first year of post graduate residency training was at the North Florida/South Georgia Veterans Affairs Medical Center in Gainesville, Florida, followed by a second year of residency at the University of Florida in Jacksonville, training in pain management and palliative care.

"Once I went to undergraduate school, I worked at Walmart Pharmacy for several years. I enjoyed the job, but I knew that I could not practice here for my entire career. I was more interested in hospital pharmacy. Once I went to pharmacy school, I had several rotations in various hospitals and decided this was the environment I wanted to be in.

"My goal since completing my residency training was to become a residency program director for the pain management and palliative care pharmacy specialty. Starting this past July, I was able to transition into this role and am pleased to be the residency director for the program at my hospital. I am very excited about this position because I hope to inspire and give back to other pharmacy students and residents in the same way that several people have influenced my career path."

Published November 2021

Home Page