John Tate – Class of 1984
Program Manager, Digital Transformation, RTI International, Research Triangle Park, NC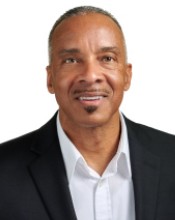 Our modern society is dependent on technology for almost every aspect of life. John Tate is one of the leaders who help organizations utilize technology to benefit society.

"I am currently employed at RTI International in the Research Triangle Park near Raleigh" explains John. "RTI is one of world's leading nonprofit research institutes, with 6,000 staff in more than 90 countries working to improve the human condition by turning knowledge into practice. My role at 'The Institute' is Program Manager, Digital Transformation. I am responsible for the oversight and delivery of technological innovations with subject matter experts across the institute and with consultants that results in new value engines for the business.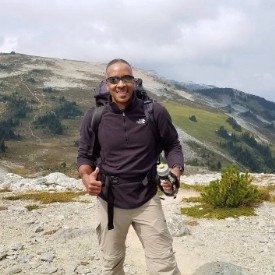 "I have really enjoyed working with the people on my job who could be in the next work area on the floor, sitting in Indonesia; Sao Paulo, Brazil; Noida, India; in any other part of the world, or simply in their home in Chicago. I work closely with senior and executive leadership teams who provide guidance on steering complex, difficult, global programs.

"During my last year of college, I worked at IBM at night in the I/O Support Operations group, where I was exposed to the technology platform of that time,. (i.e. IBM Mainframe Computers, raised floors, print operations) The pay was really good at that time, but it was the hands-on exposure to mainframe technology that raised my curiosity about pursuing a career in Information Technology. I then set my sights on becoming a CIO, Chief Information Officer, as an aspiring career goal."

There are challenges in every occupation, and John's is no exception. "My profession requires that I bring very intelligent minds together, work and solve business process problems with proven (sometimes unproven) technology solutions, and keep this group working together over a 12- to 18-month timeframe. (sometimes shorter). It can be a very difficult challenge. My profession also requires that I listen closely to what executives are saying (or not saying) to ensure that the program team delivers on their business needs. In addition, quite often the technology requires customization(s) to enable the new objective for the business, and it is never a simple process."


But overcoming these challenges ultimately brings rewards. "It is always rewarding finishing what we (the team) started. Technology programs are difficult, with unforgiving risks, and to bring large, global teams to the finish line is always 'the reward.' I have always learned something new about myself upon the delivery of every single program, and that too is 'the reward.'"

After high school, John earned a Bachelor of Arts in Economics, a Bachelor of Arts in Organizational Management, a Master of Business Administration (MBA), and a Master of Information Systems and Business Strategy, all from North Carolina State University. He also has a Project Management Professional certification (PMP) from the Project Management Institute and was named a Certified Scrum Master from the SCRUM Alliance. Each of these degrees and certifications helps him to manage large projects with large teams, breaking complex tasks down into smaller units that can be mastered over time, bringing the final goal to completion.

"There are two previous jobs that had a big impact on my career and perspective on leadership. Upon earning my MBA, I left MCI Communications and accepted a job offer at Nortel Networks, head-quartered in Brampton, Ontario, Cananda. I was a Global Implementation Manager for a CRM software solution for all of Nortel's Global Contact Centers. I had a great boss who trusted me to lead the implementation of the software, who was a great mentor, and who was quick to give me my next stretch assignment. (Sidenote: it was pretty cool to see a good part of the world while working at Nortel Networks, not to mention the brilliant people from whom I learned valuable lifelong lessons),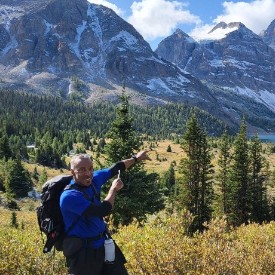 "Office Depot, headquartered in Boca Raton, Florida, was the second place that shaped my future as an IT professional. My role there was Senior IT Manager – Distribution/Supply-Chain Systems, and I was responsible for building the organization's Project Management Office. This was my second experience where I was a leader of people. In short, my boss at Office Depot was a great mentor and teacher and challenged me with really tough assignments. I grew tremendously as a professional under his leadership."

But before John experienced these life-changing jobs and was able to work with inspirational leaders, he was influenced by people from home and school. "Foremost, my parents were, and are, my inspiration. They are the foundation of who I am, but living away from home and having traveled beyond US borders both on business and for pleasure have all been additive to who I am as a person.

"I would not trade the experience of attending and graduating from East Burke High School. The memories alone (the open classrooms, the cafeteria area, playing sports, and good friends) are still heartwarming. When I approach Icard on my way home to visit on I-40, I always take a quick look to my left to see my alma mater sitting on the hill. I liked all my teachers, but there is one who is most endearing; Mrs. Elsie Whisenant. She made Algebra III / Trigonometry seem so easy, and she was very kind. I really believed that she cared about me, and she ensured that I did well in her class. Of course, I did not want to disappoint her either, so I really worked hard to do well in her class.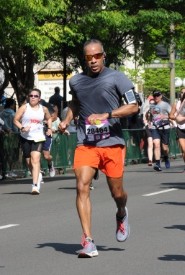 "It was an honor to play on the varsity basketball team as a freshman at East Burke. That was quite intimidating. Little did I know then – that I know now about myself - that I often take on hard, difficult things – and have often come out on the other side achieving a modicum or some reasonable success. Playing with Ed Bleynat, Keith Abee, Bill Viggers, Richard Martin, and others under Coach Robert Bliss as a freshman – well, I had a lot of 'proving I could play' to do. We had some good wins during my freshman year with the team. Ed Bleynat was being recruited by Clemson University (where he ultimately played basketball) during that year, and I was honored to join Ed and his father on a recruiting trip to Clemson, where we watched a Clemson vs Virginia game. 'The separation is the preparation,' is a quote that I carry with me in my professional career, but perhaps my experience as a freshman playing on the varsity basketball team was an early lesson about 'being prepared.'

"I have some fun memories, too. My freshman year at East Burke, I took a class called Forensic Speaking. Our teacher, Mrs. Martha Wetmore, was very vibrant and energetic. Although I did not particularly like the class, I stuck with it and did okay I believe. My fondest memory of that class is a person who became my friend – a junior, I believe – Laura Deaton. The class went to Boone, NC, for a course -related trip. On the van ride up to Boone, Laura Deaton was hilarious leading the entire class in this quirky song that I found myself gleefully participating in. She was quite gregarious and made a lasting impression on me. That moment still makes me chuckle – yes in 2023 – of life at EBHS."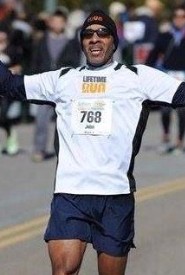 In spite of his success in technology and business, John still has professional goals. "In 2006, after working for Office Depot, I accepted a Director-IT Infrastructure job opportunity at Dycom Industries. This was my third experience in being a leader of people but my first experience at the executive level. A few years later, I accepted a Vice President role at a small LLC in Charlotte. Since the great recession, my roles in companies have been Individual Contributors, i.e. primarily as a Program Manager or a Senior Lead. While I think the CIO aspiration has long passed me by, the desire to be a leader of people has come back to the forefront of my professional aspiration within the last three years, maybe as a mid-level executive or senior leader.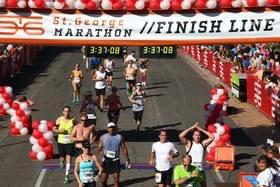 "Outside of my profession, I am a USATF Level-1 and Level-2 Certified Running Coach. I coach adults who run marathons and half-marathons and other short races such as 5Ks and 10Ks. To date, I have coached over 150 people (that includes group coaching with Triangle Run Smart and 1-to-1 client coaching under my own program, Blue Reach Running.com) who have run the Boston, Chicago, London, Tokyo, Richmond, San Antonio, Marine Corps Marathons, plus others. I have run over 25 marathons, and now that I do not run those races anymore, I have pivoted to a running coach. I really enjoy making a difference in people's lives, seeing them transform into really good runners, and achieve their running goals. I am still trying to figure out how to better monetize being a running coach."

Like so many East Burke graduates, John has used his leadership skills in a variety of ways, both in technology and business and by coaching others to better themselves as athletes and as people, contributing to his community and the world.

Published October 2023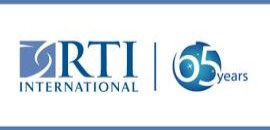 Home Page