Renee Triplett Church – Class of 1992
Sergeant III, Foothills Correctional Institution, Morganton, NC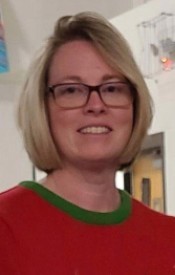 Burke County is known for its many state facilities that serve the needs of the community in a variety of ways. One such important facility is the Foothills Correctional Institution located south of Morganton. As a division of the North Carolina Department of Public Safety, it can house more than 900 inmates between the ages of 18 and 25.

Renee Triplett Church, with 28 years of experience in state service, is currently employed in the supervisory position of Sergeant III at the Foothills Correctional Institution. This facility, as she explains, "is a diagnostic (which means the inmates come directly from probation or jail), youth offenders and gang program, substance abuse program, therapeutic diverse program, and triage facility. It is designed to carry multiple task and house offenders from minimum to close custody offenders. There is also a restrictive housing unit for offenders who can't comply with facility rules or are disruptive to the facility.

"My line of work as a Sergeant involves first-line supervision to Correctional Officers III, increasing the custody and security coverage of the facility as needed. This position assigns lower-level custody staff to a particular area or post. I oversee officer activities and performance and ensure that the custody, security, and welfare of inmates is maintained. I arrange employee work schedules to ensure shift coverage, implement operational procedures, and ensure rules and regulations are followed according to policy.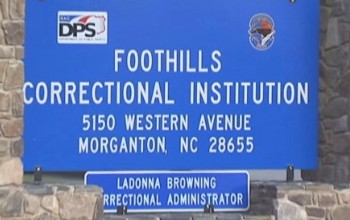 "Another duty that I perform is to ensure that staff are fully trained and that proper conduct, actions, and procedures are followed. We must maintain facility security through regular inspections to ensure compliance with governing regulations and standards relating to facility maintenance and the health and safety of inmates. I also provide direction during drills and searches and in the event of emergencies. I lead staff in carrying out tactical assignments, including responding to emergency situations, searching for escaped offenders, and transporting offenders.

"Other duties include conducting and/or supervising searches of offenders, their living quarters, and work areas for contraband; investigating and taking action where appropriate regarding security issues, incidents, disputes, and complaints; preparing and reviewing reports; completing annual performance evaluations; and assisting in assessing, evaluating, and implementing employee discipline.

"When working with offenders it is always a busy day and never dull. One of the major challenges of the job is that we must all be able to work under stressful conditions caused by direct contact with incarcerated offenders. Being able to defend ourselves against possible physical violence and verbal abuse are important skills we must all master. Recruiting properly trained staff, especially in today's job market, can also be a challenge.

"Other challenges lie in the mental attitude of many of today's offenders. The facility offers vocational and academic classrooms and operates a minimum custody unit that provides community support services for inmates. Unfortunately, many of the offenders today feel and act as if the staff members owe them something and are often unwilling to participate and take advantage of these programs or even work assignments.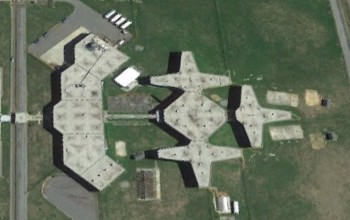 "The rewards for this position, however, are that I know that the offenders are secure and aren't currently reoffending or causing mayhem to North Carolina citizens. I also believe that my skills as a counselor assist those offenders who wish to make new choices and set goals for their return to society as productive citizens. From an employment perspective, my job in a supervisory capacity allows me to have a flexible schedule and the opportunity to participate in overtime when needed."

Before her current job, Renee held other positions at the facility, including as a Correctional Program Supervisor over Volunteers, Narcotics Anonymous, Alcoholics Anonymous, and the program "Thinking for a Change." She also covered all facility recreational activities, provided programs for the rehabilitation of inmates, and made contacts for rehabilitative services for offenders preparing to be released. "I was accountable for development, implementation, and maintenance of areas such as inmate classification, work release, incentive wage, study release, home leave, adult basic education, and volunteer programs for areas such as religion and recreation, as well as supportive counseling.

"My work involved considerable contact with community agencies to enrich and establish new programs and to conduct home leave and work release investigations. I was responsible for monitoring the effectiveness of community volunteers and supervising Correctional Case Mangers and coordinating programs activities with custody staff."


Renee's training has been quite extensive. She earned Associate in Arts and Associate in Science degrees from Western Piedmont Community College and a Bachelor's degree in Criminal Justice from Lees-McRae College in Banner Elk. She has also taken additional courses in social work and sociology at Appalachian State University and criminal justice at Catawba Valley Community College and received K-9 tracing training from Rockingham Community College. She has been a member of the Eastern States Working Dog Association and the North Carolina Police Dog Association.

Ongoing criminal justice training is required in order to maintain North Carolina Justice Standards. Some examples are training in handguns, stun shields, cell extraction, taser, unarmed self-defense, and chemical emissions as well as gang investigator training through Wake Technical Community College.

Renee is also highly skilled in martial arts, which gives her a great advantage in her chosen career. She is 4 degree Blackbelt in International Taekwondo and Hapkido and has received additional training in Judo and Iaido, She has also studied the Tai Chi art of Emperors long fist and the self-defense practice of Aikido.

"As a young student, I was certainly inspired by fine role models. Crystal Cannon Watts is a strong woman in the criminal justice field and also served as a church mentor. She demonstrated strength in a male dominated field and utilized her communication skills to teach the youth in schools about drug abuse through the DARE (Drug Abuse Resistance Education) program. She later was promoted to the position of detective, where she continued with her inspiring work.

"Chet Pack was my drafting and design instructor at East Burke High. He encouraged me to participate in drafting competitions even when I felt my self-esteem was low. Such activities go a long way to encourage teenagers, and I'm grateful for that opportunity.

"Judy Keever was my basketball coach at East Burke. She encouraged all her players to study hard and to always practice. 'Perfect practice is permanent.' That's a great lesson for any field of endeavor."

Even with her many years of experience and her extensive training, Renee continues to contemplate future plans. She hopes to earn a Masters Degree in Criminal Justice in the near future and has considered pursuing further work in the areas of probation or parole or perhaps transferring to the Office of Staff Development and Training (OSDT) with the Department of Public Safely to teach basic correctional training for new employees.

There are many opportunities for future service in these areas, and no matter which path she chooses, she plans to continue her valuable service to the community.

Published February 2023
Home Page