Sam Wall – Class of 1988
Counselor, East Burke High School

Teachers and administrators are often the first people one thinks of when considering the role of educators in our schools. But it is important to remember the crucial role that counselors play in the lives of students. Sam Wall is one of the three counselors at East Burke High School whose day-to-day tasks touch the lives of students in a profound way. High school counselors are available to speak one-on-one with students about goals, grades, and educational concerns. One of their major duties is to help students make future plans, including career interests and higher education choices. It is also important to remember that counselors are always available to listen and help with personal issues as well.

"I came here in 2009 after my old high school counselor Jim McCormick retired," explains Sam. "This is my fourteenth year at EBHS and my eighteenth year with Burke County Public Schools. I spent my first four years at Walter Johnson Middle School. As a school counselor, I spend the vast majority of my time encouraging, developing, and challenging students to reach their full potential. I am responsible for one third of our current population of around 870 students. I try to develop relationships with my students so that they will feel comfortable and safe coming to me with any challenges they are facing.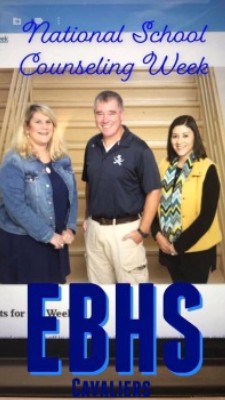 "The most challenging issue facing counselors today is staying relevant in an ever-changing society. The way students communicate with their peers and the world around them seems to change from year to year. As counselors, our message of guidance, encouragement, and wisdom stays pretty consistent, but how we get that message to our students has to adapt with them. It is rewarding to see our students mature and grow over the four years and overcome the challenges that life places in their way. It makes all the hard work worth it to see them succeed in whatever form that takes in their lives."

Sam began his education by attending Western Piedmont Community College, where he received an Associate of Arts degree in 1992. He then went on to earn a Bachelor of Arts degree in Classical Studies from UNC-Greensboro in 1994 and a Master of Divinity in Counseling from Southeastern Baptist Theological Seminary in Wake Forest, NC, in 1997. In 2005 and 2006, he took classes in education and school counseling at Lenoir-Rhyne University in order to complete qualifications for lateral entry into the public school system.

"After graduating from seminary, I served as a youth pastor in churches in Georgia and South Carolina until 2005. I think it helped me develop my skills as a school counselor and my philosophy of relationship development.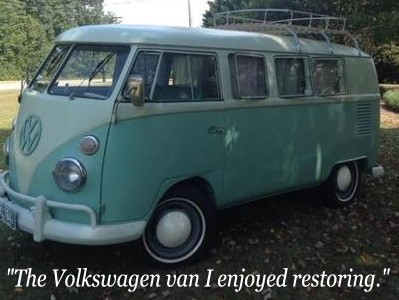 "As a youth, Rev. Buddy Corbin, my pastor at Drexel First Baptist Church, was my biggest influence and inspired me to first pursue a career in Youth Ministry. He taught me so many little nuggets of truth about loving others and serving them. One of my favorite memories from EBHS is my experience with Mrs. Beth Robinson Bailey, my art teacher. She challenged me and encouraged me to develop my skills as an artist. I don't do much drawing or painting anymore, but I have always tried to approach students as seen in her character of encouragement and patience. Also, Coach Rick Curtis gave so much of his time to our soccer program. I knew he didn't know much about soccer, but it didn't stop him from teaching us to work hard and never give up. As the current coach of the EB boys (2009-12 and 2016- present) and girls (2009, 2014-16, and 2018-present) soccer programs, I find myself falling back onto some of the lessons he taught us.

"When I look at the future, I hope that I can continue to work hard to inspire students as I was inspired by the staff members of EBHS. I hope that I am able to work out my remaining years at East Burke. Regardless, I will never forget all the wonderful life experiences I have had centered around this school. Whether it was watching a Fat Friday game as a kid or coaching a soccer team as an adult, so much of my life's fond memories center around experiences I have had at East Burke High.

Published November 2022

Home Page