Libby Ward Arney – Class of 1977
Accounting Clerk, Office of the State Controller, Broughton Hospital, Morganton, NC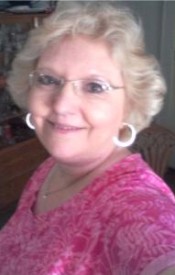 The State of North Carolina is one of the largest employers of Burke County citizens. With several state institutions located here, so many of our East Burke graduates have found ways to help the community by providing much needed services. Libby Ward Arney is one of those long-time dedicated workers.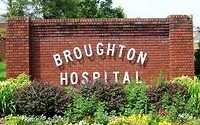 "I worked a little over 28 years for the State of North Carolina," explains Libby. "I began in 1987 in the mailroom and purchasing department at J. Iverson Riddle Developmental Center. I typed purchase orders and talked by phone to many vendors. It was a busy place! In 1997, I transferred to Broughton Hospital, where I worked for the Office of the State Controller as an Accounting Clerk. At first, I mainly handled personal funds with patients, but as time passed, my job involved paying invoices, working on statements, and auditing patient personnel accounts. We were trained at classes in Raleigh to enter invoices onto the state accounting system. Later I also was given the task of handling payments and auditing cashiers offices at the Julian F. Keith Alcohol and Drug Treatment Center in Black Mountain.

"There were always challenges, but we handled them. Dealing with a large number of companies made the job hectic, and we often had to handle situations that dealt with payroll checks and company checks. But finding solutions and solving these problems gave all of us a great deal of satisfaction. Keeping the offices running smoothly played a big role in providing needed care for the residents and job satisfaction for the employees. I enjoyed the day to day activities in the office as well as the great work environment. We were all close and shared in one another's lives. Working so well with our co-workers made our jobs much less stressful. I retired early in 2015 to take care of my elderly mother whose health was failing, but I have been re-employed part time since then, often working from home. It's different, but I feel successful at my work.

"At first, I had dreamed of becoming a nurse. I had previously worked for Mary Alice Withers, who was the Director of Nursing at Valdese Hospital. She was truly an inspiration. My job involved transporting patients back and forth to the x-ray or radiology labs and other places. On alternate weekends, I ran the switchboard at the hospital desk, improving the telephone skills that I would later use in the purchasing office. I also helped the nurses with patient baths and other tasks; that's where I developed my desire to enter the nursing field. I enrolled in the pre-nursing program at Western Piedmont Community College, but motherhood came along, and I put that goal on the back burner. Along the way, I also became certified in CPR and obtained a notary public certificate."

Experiences at East Burke High were instrumental in helping Libby find her career calling. "The office classes I took helped me to prepare for my job with the state; I enjoyed those classes so much. Mrs. Jewel Bounous and Mrs. Gloria Pons stand out as great teachers. My favorite class was typing, and I learned so much in the medical and legal typing classes. They really came in handy in later years on the job. Before East Burke opened, I attended Drexel High and was in the band directed by Miss Kathryn Siphers. She was such an inspiration and taught me not only about music but also how to have a strong work ethic. I have not forgotten.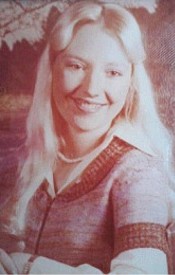 "I was also inspired by my high school classmates, and many are dear friends to this day. I enjoyed being on the yearbook staff and loved the football games. I still remember how I felt standing in the stadium while the Alma Mater was played. I was proud to be a student at East Burke High School, and I'm still proud of my school.

"My future goals include possibly continuing part time work for the state with Temporary Solutions. In the meantime, I am also a Mary Kay Cosmetics consultant and have met some incredible women in this company; I am honored to be a part of a company dedicated to women and to their betterment. I am also active in my home church, Drexel First Baptist, where I serve as a Deacon, handle the duties of church clerk, chair the Nominating Ministry, and sing in the choir. It is important to me to be a part of a community and to help bring people together in positive ways. My high school experiences and the lessons learned at East Burke have stayed with me and always will." tomorrow."

Published November 2020


Home Page