Charlie Watts - Class of 1975
Mayor, Valdese, NC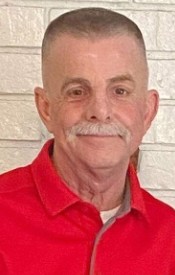 Whether one lives in a large city or a small town, local government is crucial to the quality of life in every community. Charlie Watts, the newly elected mayor of the Town of Valdese, takes his duties seriously and has set goals to maintain and improve services for the citizens he serves.

Charlie explains that the mayor "serves as the executive head of Town government for the purpose of civil service and ceremonial purposes; presides over all meetings, which can include quasi-judicial procedures; votes in the event of a tie vote by Town Council; serves as a contact between citizens and town government; represents the Town at various types of functions and meetings; and works with other local, state, and federal government officials to accomplish goals and objectives.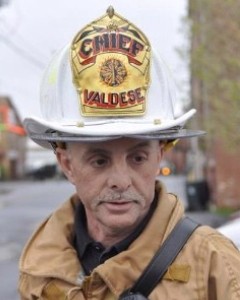 "I enjoy working with the citizens of Valdese, assisting them in any way possible with challenges that may involve the town government. I enjoy listening to our citizens and hearing what they have to say. I have a desire to see the Town move forward and continue to be a place that families, both young and old, want to call home. I want to see our rich heritage preserved and taught to our young and old alike, as well as to any visitors who come to Valdese. I also want to ensure that the Town continues to provide a high level of service to our citizens. I want to see Valdese continue to move forward in all the right ways."

Before running for mayor, Charlie was a familiar face to Valdese residents. "I served with the Valdese Fire Department full time for 38 years and part-time for 2 years. I worked my way up through the ranks and served my last 20 full time years as Chief of the Department. During my 40 years with the fire department, I learned about the Town of Valdese and her citizens. That included all the ins and outs of Town government and what was important to our citizens. I knew what was expected."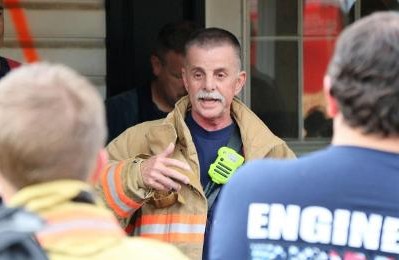 During his many years as a fire fighter, Charlie put his excellent training to good use. Among his outstanding credentials, he is an NC Certified Firefighter, NC Emergency Medical Technician, NC Level III Fire Inspector, NC Level II Fire Officer, NC Level I Emergency Management Coordinator, NC Fire Service Instructor, and NC Certified Incident Commander. He also holds multiple Safety Management Certifications and has received seven lifesaving awards. He has studied at Western Piedmont Community College and Gaston Community College and has done specialized study at the University of Nevada in Las Vegas and at Auburn University in Alabama.

"I found that being in service to others was more than a career; it has been a calling, one that I have never taken lightly. (I suppose that same call to service also helped push me to want to run for mayor.) My reward came from being at my best when responding to someone who was experiencing the worst day of their life. There were certain things that I passed onto other fire service personnel, either during their training or upon their hiring:
- Be your best, never stop learning
- This is the best job in the world
- There is no greater calling than to be in service to others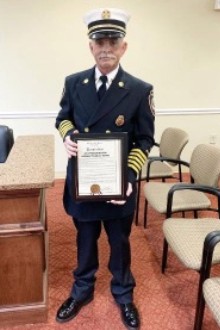 "Upon my retirement from the Valdese Fire Department, I had no desire to run for public office. I was content working part-time with the fire department and enjoying retirement with my family. After several failed attempts by citizens to get me to run for public office and much prayer and discussion with my wife, I relented and became a candidate for the Valdese mayor. During this time, I found that my desire to serve others was still as strong as it was during my service in the fire department. I am not a politician; I am a public servant. I like taking care of folks."

As with every meaningful job, there are many challenges. "Trying to please everyone is impossible, and some folks can't be pleased no matter what you do. It is also difficult to try to meet all the needs of our Town with limited funding and to attempt to meet state and federal mandates without any funding provided to do so. Under current economic and social conditions, trying to maintain and ensure that an adequate workforce exists to provide all needed services to our citizens is a real challenge.

"My reward comes from knowing that I give my best in service to others. As I have told many new hires during my time in the fire department, there is no greater calling than to be in service to others.

"I have had many mentors during my career path in the fire service and in community service. My father taught me the importance of service to others through his time in the Optimist Club. My grandfather was responsible for getting me started in the fire service during his time as Captain at Icard Township Fire/Rescue Department.

"As far as mentors from East Burke High, I would have to say that Principal Jimmy Draughn had a positive influence on me and my direction in life. Mr. Draughn was always positive, was always smiling, and always spoke to the students when he passed by. He always had the right thing to say to keep you on the straight and narrow path. He continued that influence after my graduation. I had only been employed with the Valdese Fire Department a couple of years when Principal Draughn became Mayor Draughn of Valdese. I found him to be an even better mayor, and he continued to have such a positive influence on those around him. And it wasn't just Jimmy Draughn himself; his whole family was that way. I hope that I too can be as good a mayor of Valdese as Jimmy Draughn proved to be.

"I was among the first graduating class of East Burke High School in 1975, so my time there was limited. It was amazing to see how the students from four different schools came together and built such a strong school spirit during that first year. My senior year at East Burke was a learning experience because of the new school atmosphere, and it was a growing experience because of the fellow students I met for the first time and with whom I established lasting friendships. There was so much school spirit that was generated, especially during our sporting events.

"I am just beginning my four-year term as mayor of Valdese. I hope to continue to learn and grow in the mayor's position and continue to serve my fellow citizens to best of my ability."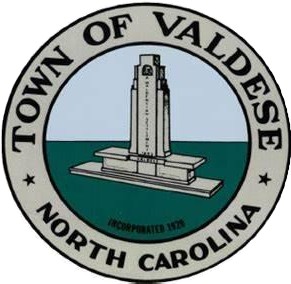 Published January 2022


Home Page