Crystal Young Thomas – Class of 1989
Manager, Portfolio Marketing, CommScope, Inc., Hickory, NC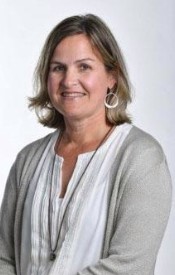 As a global network infrastructure provider, CommScope, Inc., can find a solution to broadband needs of any business, including fiber optics, cabling, enterprise networking, and cellular systems, According to their website (www.commscope.com), "At CommScope, we push the boundaries of communications technology to create the world's most advanced networks. Across the globe, our people and solutions are redefining connectivity, solving today's challenges, and driving the innovation that will meet the needs of what's next."

Such a huge corporation requires many skilled and loyal employees. Crystal Young Thomas holds a vital and valuable position.

"I have worked at CommScope in Hickory for 21 years in various marketing roles. Currently, I am a Portfolio Marketing Manager. Some of my responsibilities include market research, creation of messaging, bringing products to the market, and creating assets for our sales team and customers.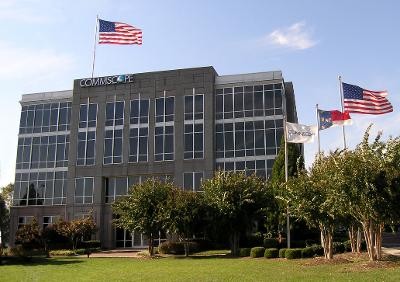 "I enjoy working at CommScope for many reasons. Fortunately, our company is so diverse in its products and markets served, we are financially stable and have survived the economic ups and downs during recent years. Although we work in a team environment and have great integrity in our leadership team, I find that the job challenges me personally. I have had the opportunity to work with people from around the world, and getting to travel all over the United States as well as to Europe and Asia is one of the best advantages of working here. I also especially appreciate the wonderful work/life balance that CommScope provides."

Crystal earned a Bachelor of Science degree in marketing from Appalachian State University in 1993 and a Master of Business Administration from Gardner-Webb University in 2004. "Out of college, I was recruited by Walmart as an assistant manager. I quickly learned I never wanted to work in retail again – long/odd hours and angry people to deal with."

East Burke High played a major role in Crystal's life. "I had a lot of great teachers while at EBHS - Mr. Jimmy Hipps, Mrs. Eleanor Lindsay, Mrs. Lisa Beason, Principal Trossie Wall, and too many more to name. I have nothing but great memories of East Burke - the teachers, academics, clubs, and other activities – football games on Friday nights, homecoming, prom. I never really got in trouble in school, but one day during Coach Rick Ogle's golf class a storm was coming, so a group of us girls left the field and returned back to school. When Coach Ogle found us, he was not happy. Luckily, he just gave us a warning and never acted upon the punishment. I was scared to death that I was in trouble LOL!"

Her high school experience was also shaped by classmates and friends. "My best friend of 30 years was Amy Justice Huffman. Even though we met at Hildebran Junior High, we did not become friends until we went to EBHS and became inseparable. She passed away of cancer in 2018, and I miss her so much. I also met my husband, Ricky, at Hildebran Junior High. Since we live in Morganton, our daughter attends Freedom High, and it took many years for us to be comfortable with cheering on the Patriots. Once a Cavalier, always a Cavalier!

"My church has also played an important role in my life. I attended First Baptist Icard during my school years, and leaders in the church and friends were very influential in helping shape who I am today. I am presently very active at Pleasant Ridge Baptist Church where I have taught pre-k classes and VBS throughout the years and have held positions on the finance team.

"To be honest, I did not know what I wanted to do after high school. I was accepted at ASU, where I basically had two choices – business or education. I chose business/marketing and have not regretted it. However, in saying that, when I retire from CommScope, I would love to pursue a second career in teaching. I would like to teach an undergraduate business course so I can share my experiences with people that are just beginning their careers."

Published September 2020


Home Page