Beth Zimmerman Heile – Class of 1986
Community Activist; Vice-President, NoteWorthy Software, Inc.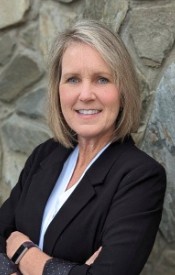 We all know that Burke County is a great place. We also know that there is so much potential here and that it can become an even greater place. Beth Zimmerman Heile is on a mission to do just that. "My ultimate goal," she explains, "is to make Burke County the best place to live, work, play, and stay." By "stay" she means that young people and families should be able to remain here and not have to move to larger cities to further their careers.

Through fundraising, leadership, advocacy, and activism, Beth has founded, participated in, and supported numerous organizations in order to improve our environment and meet the recreational needs of our community.

In addition to her community activities, Beth serves as vice-president of NoteWorthy Software, Inc., a company that she and her husband began in 1994. The company produces music notation software called NoteWorthy Composer. Musicians can use the program to write music by playing into a keyboard that has Musical Instrument Digital Interface (MIDI) software or by typing on a computer keyboard. "Musicians can complete the entire score for a song or a lengthy work," explains Beth, "and then they can print it out for others to use and read."

Beth earned a Bachelor of Science degree in Electrical Engineering from North Carolina State University in 1991.While still at the university, she co-opted with Northern Telecom for a year and a half and had work experience upon graduation. She then worked for a while at TTC Corporation in Germantown, Maryland, just north of Washington, DC. "It was a great job, including everything from engineering to sales to telecommunication. It was there that I learned about how to be a professional. After moving back to Raleigh, I served for three years as a Senior Sales Engineer for Viavi Solutions, another telecommunications company. I worked from home covering telephone companies in North and South Carolina and trained customers to use our products.

"It was then that I partnered with my husband, who created NoteWorthy Software. Running one's own business involves a lot of different tasks, and I did them all. Everything from planning, filling orders, handling payroll, offering customer support, managing inventory, and cleaning the bathrooms was all part of the job. When our company first started, the job was very labor intensive. We had to develop the software, package it onto CDs, and mail it to our customers. With advancements in technology and the ability for customers to download our software, we were able to leave the rat race of Raleigh and move to Burke County."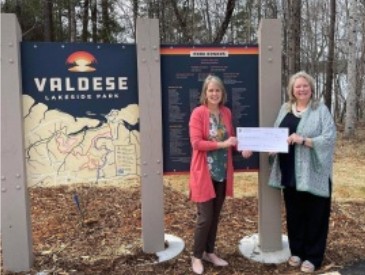 It was after the move to Valdese that she began to realize that the area needed more outdoor recreational facilities. Her first project in 2015 was to found the non-profit organization called Friends of the Valdese Rec, Inc., where she still serves as president. "We began by raising money and applying for grants to help the town acquire 300 acres on Lake Rhodhiss. We also completed projects at McGalliard Falls and the Children's Park in Valdese, and sponsored other events and services that helped the community but were not limited to recreation. One example was a program helping senior citizens prepare living wills.

"In 2018, our goal became a reality when Valdese Lakeside Park opened to the public. At the time it was just land with a few marked walking trails. We started a group hike for the first Sunday in each month. The group is still in existence. This kind of program has helped inspire people to donate to our cause.

"Since we opened five years ago, we now have parking, restrooms, a dog park, overlooks, two miles of greenway, a suspension bridge, a fishing pier, and seven miles of hiking trails. Improvements and advances continue to be made. Just this month we were awarded a $9327 grant from the Community Foundation of Burke County to assist in Pavilion/Gathering Space at Valdese Lakeside Park. The funds helped to provide twelve picnic tables, two of which are handicapped accessible, for the Open Green. Persistence pays."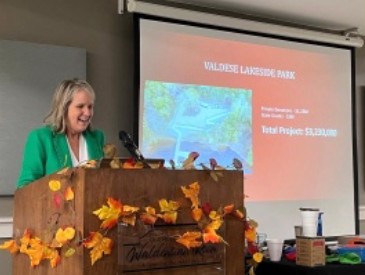 In 2019, Beth was appointed by the North Caolina Speaker of the House to be a member of the North Carolina Parks and Recreation Authority. This group manages grants and decides which local municipalities will receive financial assistance from the organization's trust fund. In 2023, a total of $15 million was granted to fifteen towns for local improvements.

In 2020, Beth was a founding member of the Great Trails State Coalition designed to acquire state funding for trails across the state. In 2021, the first act of the organization was to declare 2023 to be the Year of the Trail in North Carolina. The aim is to help public and elected officials to understand the importance of trails to the economy. Because of their efforts, the fifteen state trails received $25 million dollars this year.

Her latest project, begun in May of 2022, is the Burke River Trail Association, for which she is the president and founder. The goal is to establish the Burke River Trail, proposed to run from Morganton to Hickory. The plan is for the trail to go into the downtown areas across Burke County, bringing economic opportunities. As an executive member of the Friends of the Fonta Flora State Trail, she works with others to promote and complete the 100-mile trail from Morganton to Asheville. Another project is the Wilderness Gateway State Trail running from South Mountain State Park over Mineral Springs Mountain through downtown Valdese and Lakeside Park to McGalliard Falls Park. She is also working with the North Carolina Department of Transportation to bring a welcome center to I-40 Exit 111,


Other organizations in which she participates are the Lakes Advisory Committee of the Duke Habitat Enhancement Program, the Burke County Planning Board, and the Rotary Club of Valdese. A few of her many awards are the Ruby Award from Foothills Conservancy of North Carolina in 2019 for her work as a volunteer supporting the mission of land and water conservation and the North Carolina Governor's Conservation Achievement Award in 2018 as Wildlife Volunteer of the Year.

As an advocate for rural towns, especially those in Burke County, she sees the potential for improvement in the quality of life. She states that the biggest challenge to moving forward with the projects is that often "folks are not all able to be open minded enough to see what is best for future generations. There is such great potential for this area."

East Burke High School was a great place to develop a love for community and a sense of pride in the area. "I loved how we were all a family at East Burke, and I look forward to all our class reunions. My class of '86 is having a celebration this year for everyone's 55th birthday. Every five years isn't enough for us. We have to get together more often."

Special teachers were also an inspiration. "Lucille Bond was my math teacher, and she encouraged me to look at the field of engineering. I love math, and I knew I was good at numbers but thought accounting was my only option. She really opened my eyes and set me on the course to be an electrical engineer. Judie Anthony was our cheerleading coach, and she was an awesome example to make sure we acted like ladies and respected ourselves. Plus, any uniform we dreamed up, she could sew up!

"Clubs at East Burke offered me a chance to do things I would have never done otherwise. With the French Club, I went to France two different spring breaks. With the Ski Club, I went skiing several times. My family knew nothing about skiing and would not have taken me, so it was a great opportunity to do something new. When I take time to reflect, it's really amazing how many life skills I learned at East Burke High. From golf class and tennis class to accounting and typing, we really got a well-rounded education."

Beth does indeed have big dreams, but major successes in recent years have paved the way for more exciting times ahead. As she works toward the goal of making Burke County the best place for people to live, work, play, and stay, the entire community profits in unexpected ways. Join with her to help make our world a better place.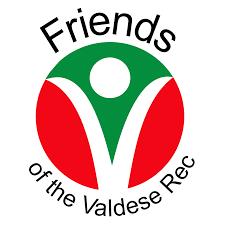 Published November 2023


Home Page